KitKat's Word of the Day: VAPID
Vapid adj. 1. Lacking liveliness 2. Lacking flavor
It should be common knowledge that parents and teachers are not solely responsible for imparting knowledge to the youth; however, in the event that this is not common knowledge take the previous sentence and marinate on it for a minute before you finish reading...aight...
The word of the day is "vapid". Vapid is generally used to describe things that lack life and flavor. If someone told me my son appeared vapid, I would consider that an act of blasphemy and defamation of character and it might constitute grounds for cutting...I'm joking...or am I??? But on the real I've spent a considerable amount of time pondering the topic of youth development and methods of being socially responsible for the education of future generations etc. Similar to the way a run-on sentence was generated when I said that....my thoughts also digressed into a run-on because there is no one way to think about it.
In my mind, I'm thinking cultures of any kind grow and thrive when the grown folks who touch the lives of children impart ideas and methods of living that promote positive sustainability. Right? Let's roll with right. There are several definitions for youth development, I particularly like the way it is stated in the following:
"...the ongoing growth process in which all youth are engaged in attempting to (1) meet their basic personal and social needs to be safe, feel cared for, be valued, be useful, and be spiritually grounded, and (2) to build skills and competencies that allow them to function and contribute in their daily lives."
(Pittman, 1993, p. 8)
However, I would like to add a third point...the ongoing process in which all youth are engaged in attempting to (3) avoid a vapid mindset. I think much of achieving these three points successfully relies on grown folks executing a respectable degree of social responsibility. For example, I met this cat Napalm..if you know him, he is the antithesis of vapid. I later discovered that he found his place in education at age 13 when he began teaching martial arts. A few key points worth considering from his philosophy on education::
"... What I have come to find out is that I am a great martial arts instructor physically and mentally. In the sense that I have a way of instilling the right attitude and life skills into children as young as 3 and a half and adults up to 65. What I have grown into is knowing ones place in this world. Some people are meant to cut hair and others to work on a computer or write music. Some know they are good at something and have no idea how to take advantage of it as their job. Some are just too lazy or, unfortunately, too stupid to do it. Me, I know I am a fantastic teacher and not enough people are out there genuinely doing it. I teach genuinely from my heart everyday...I take advantage of what I am good at and I do it. I teach kids to make good decisions through do something as amazing as the martial arts. While they are learning amazing things like respect, perseverance, and integrity. They are also learning about fitness and working to create a healthier world..."
[snap, dap, clap...do whatever you do to signify agreement here]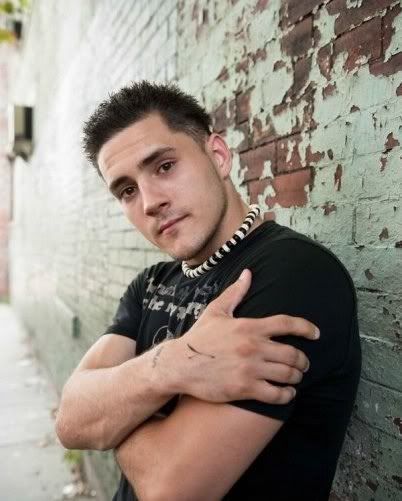 You know what Napalm...I can dig it like an iron shovel in wet mud (<---great quote from Bboy Surf).
There is a certain degree of self-awareness and wisdom necessary to educate in a socially responsible fashion...figure out what you are good at and if given the chance to pass those interests and abilities on to children be about it! Non-formal educational opportunities, the ones that don't occur in public or private school settings, give children a chance to figure things out about themselves and the world around them. Providing an environment that fosters the development of identity and ability imparts the type of knowledge that fuels the acquisition of mad flavor!
Props to Napalm...so what y'all doing to eradicate vapidity?