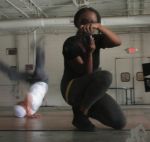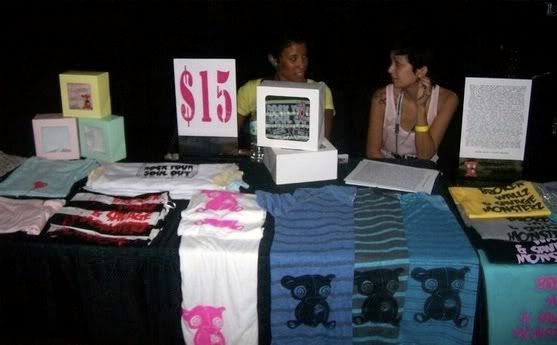 Hit the road to Orlando with my son Elys, brother Bolo, brother Rizo and his daughter Atli at dark o'clock a.m. on Saturday, July 31 to attend For Your Soul 3 hosted by Lito! The underground scene of hip hop rises beneath to above during events like For Your Soul by providing those who believe in One Love to unite and embrace the knowledge that our community is interminable and can't be faded by circumstance. It's always good to fellowship with people of a like mind...Ariel Hernandez and his wife Gerry Rivera are my pick for people who left a lasting impression on me.
An incredible story from incredible minds, the beauty of their hearts is reflected in their clothing line...Broken Wallz and Savage Monsterz. Ariel and Gerry's zeal for attending to the broken, lost and the outcast of society is absolutely amazing. They donate a portion of their proceeds to the work of uplifting a community that houses those who simultaneously have and lack hope. It is a detriment familiar to many for the fact that it is a common misnomer to assume that poverty is an indicator of lacking hope and faith.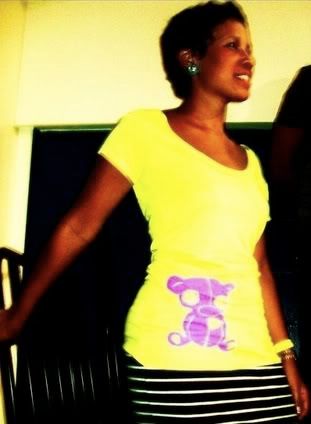 I particularly respect the mindful ethereal qualities in their designs, more specifically a teddy bear that appears to be hypnotized. The rendering of an image as common as a teddy bear seems simple enough; however, as stated by the creative duo, the object is a haunting representation of a reality in which that which is conceptualized as innocent is abstractly redefined as appearing distraught and in need. Interestingly enough, whether intentional or not, the bear itself is physically intact and unscathed despite the obvious indicators of dejection.
The French novelist Gustave Flaubert is noted for saying that "the most glorious moments in your life are not the so-called days of success, but rather those days when out of dejection and despair you feel rise in you a challenge to life, and the promise of future accomplishments". Ironically, Flaubert subscribed to a school of thought known as realism in which contemporary thoughts, themes, and ideas are conveyed truthfully and without embellishment. The truth of our present reality rests in the need for our community to make forward movements to triumph over adversities that threaten to cast a shadow on our lives and the lives of future generations.
Ariel and Gerry are making a meaningful attempt to use their talents and abilities to contribute to reshaping both their own and the realities of others. The condition of immobility and spiritual vacancy is not a plague but an opportunity for rebirth.
Be real. Be right. Be peace. Be love.
(contact Ariel and Gerry at: http://www.facebook.com/pages/Broken-Wallz-Savage-Monsterz/136418209730909#!/pages/Broken-Wallz-Savage-Monsterz/136418209730909